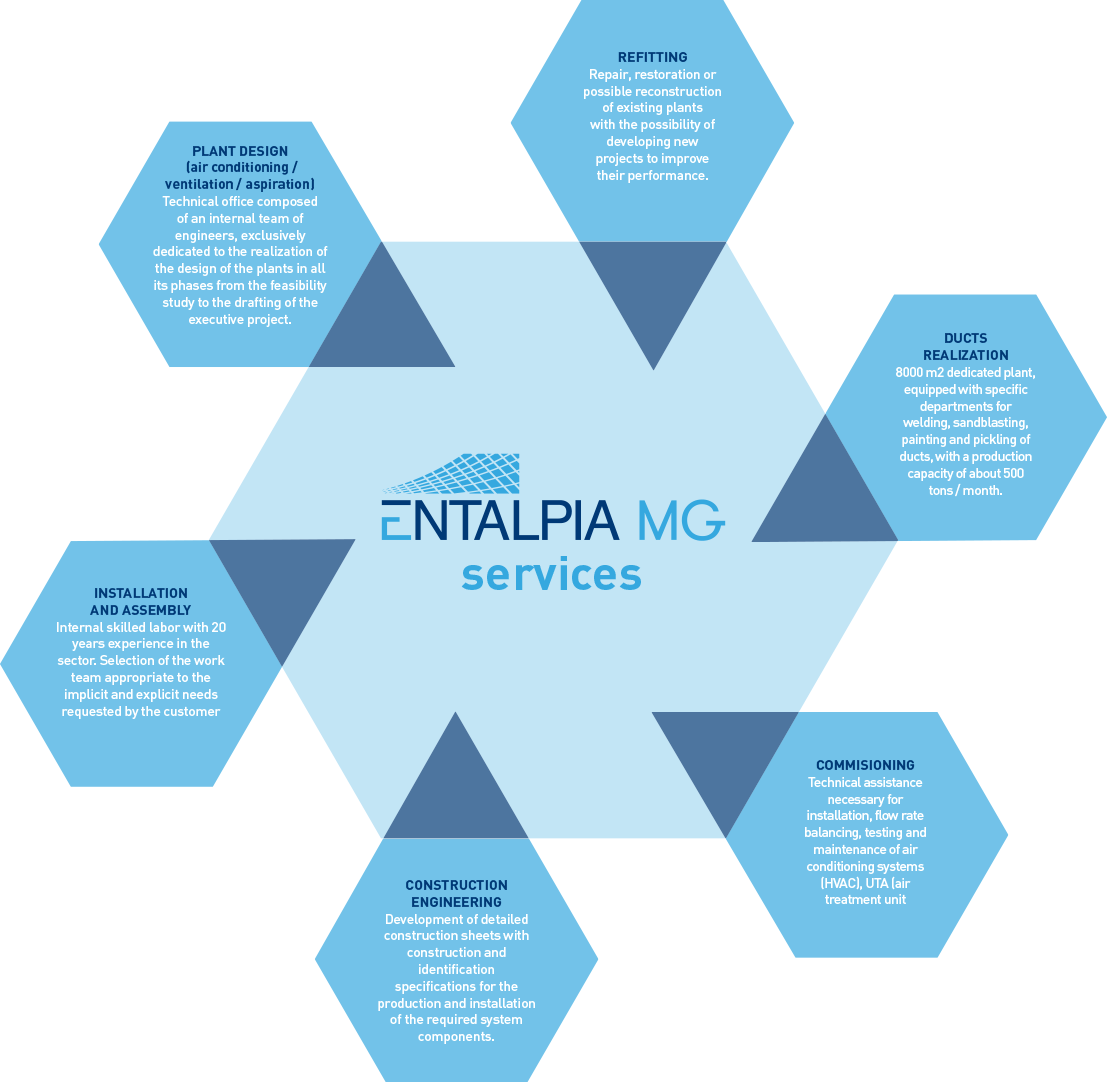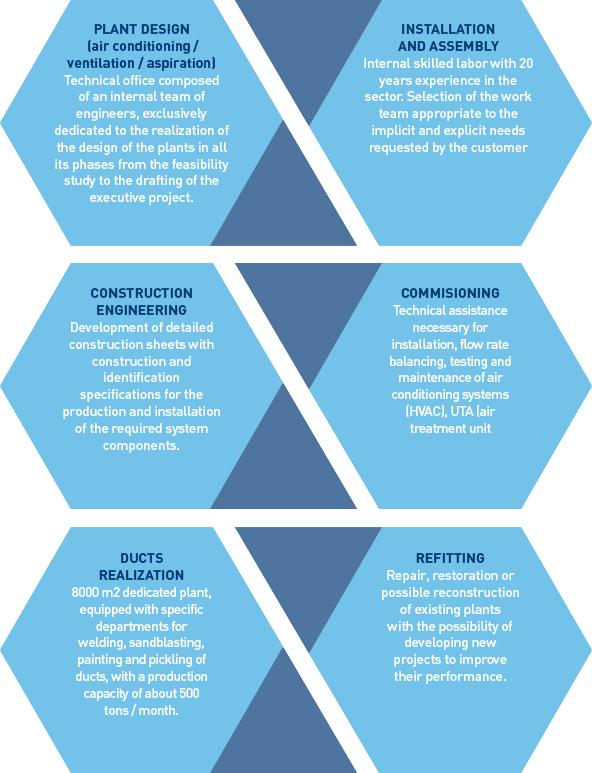 PLANT DESIGN (air conditioning / ventilation / aspiration)
Technical office composed of an internal team of engineers, exclusively dedicated to the realization of the design of the plants in all its phases from the feasibility study to the drafting of the executive project.
CONSTRUCTION ENGINEERING
Development of detailed construction sheets with construction and identification specifications for the production and installation of the required system components.
DUCTS REALIZATION
8000 m2 dedicated plant, equipped with specific departments for welding, sandblasting, painting and pickling of ducts, with a production capacity of about 500 tons / month;
INSTALLATION AND ASSEMBLY
Internal skilled labor with 20 years experience in the sector. Selection of the work team appropriate to the implicit and explicit needs requested by the customer.
COMMISIONING
Technical assistance necessary for installation, flow rate balancing, testing and maintenance of air conditioning systems (HVAC), UTA (air treatment unit).
REFITTING
Repair, restoration or possible reconstruction of existing plants with the possibility of developing new projects to improve their performance.